Shopping Cart
Your Cart is Empty
There was an error with PayPal
Click here to try again
Thank you for your business!
You should be receiving an order confirmation from Paypal shortly.
Exit Shopping Cart
A devil's shoestring amulet is usually worn around the ankle so that it can provide protection from the ground up.
This amulet prevents bad luck and magick of ill intent. They also promote luck in games of chance, finding jobs, 
'
These "shoe strings" are not like real shoe strings. They're more like a vine.
When looking for these in an herbal supply or online, make sure that you're getting the whole root or long roots and not just bits and pieces because those will not work for this amulet.
A whole root looks something like this: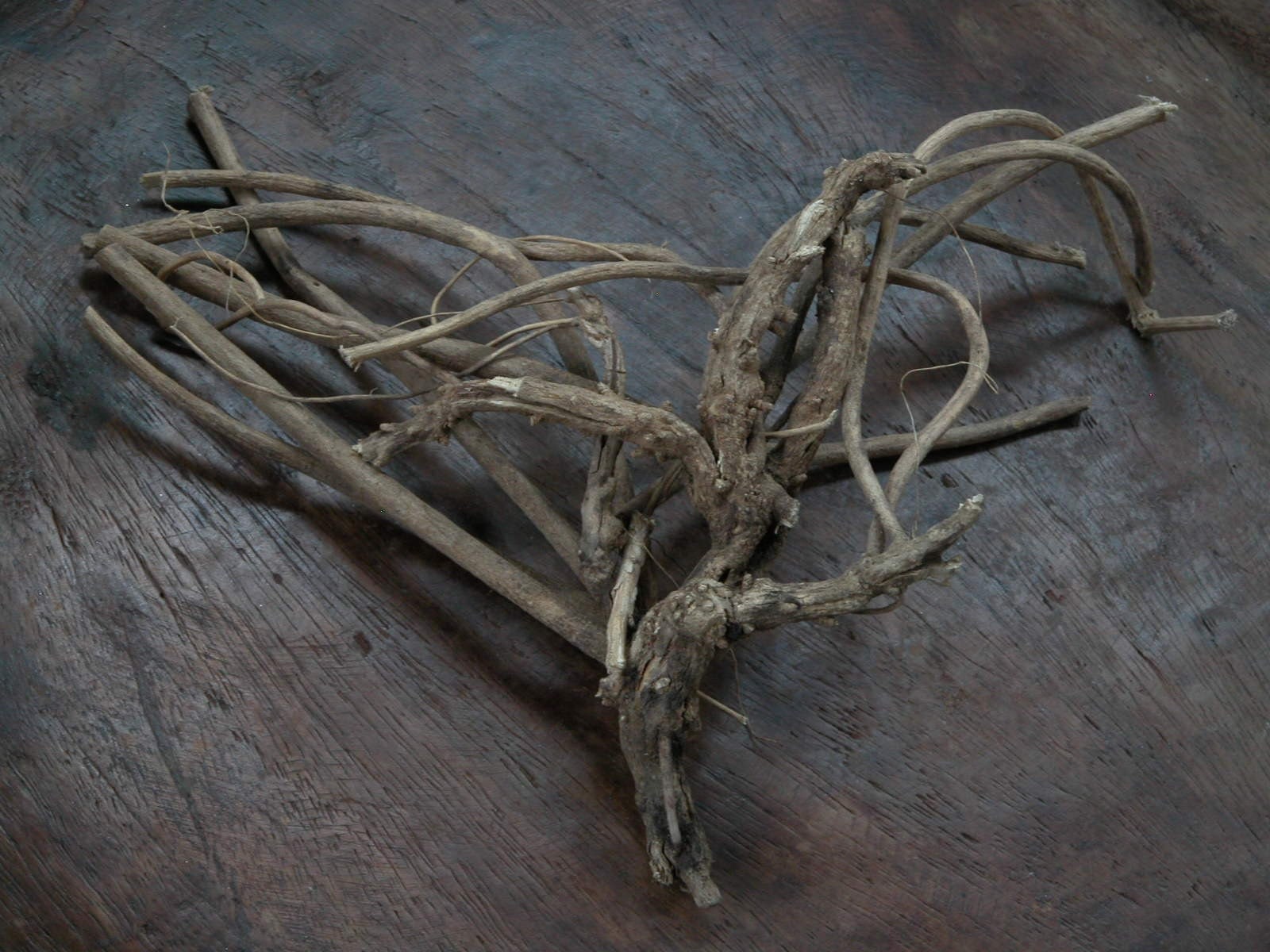 You can hang the whole root above your doorway or incoporate it into a wreath to keep evil from entering your home.
http://www.somaluna.com/prod/devils_shoestring.asp
Above is where I get my devil's shoe string for this specific amulet. I usually get a pound. You're looking for 9 pieces, roughly the same length.
You'll need:
9 pieces of devils shoestring, roughly the same length. Do not cut these to make them work.
A small sterling silver charm or bead - the bead or the bail should be large enough to fit over at least one piece of your devils shoestring. 
Now, braid, weave or knot these 9 pieces together - dont forget to incorporate the silver - make sure it is long enough to wear on your ankle.
Categories: Knowledge Base
/